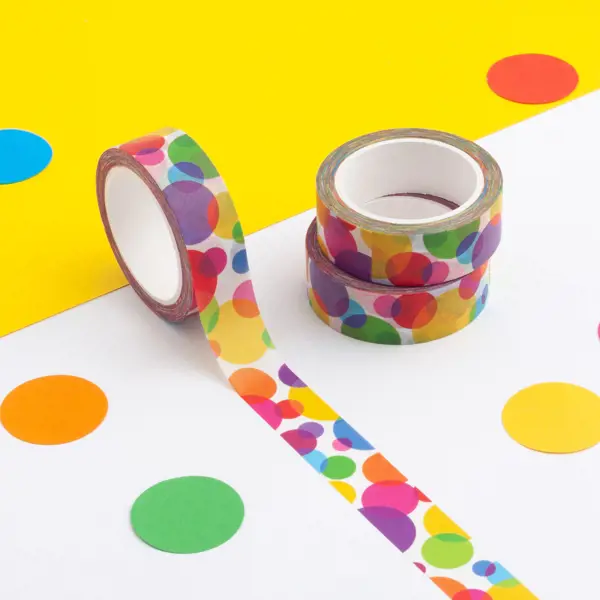 This colourful spotty washi tape is a fantastic and bright dotty design decorative tape - with a beautiful scattering of rainbow spots! Use it in your diary, bullet journal, notebook or wherever you like!

The washi tape is 15mm wide and 10 metres long. It is an easy-to-tear low tack decorative tape, very slightly transparent and also recyclable. This single roll of washi tape is supplied with no plastic packaging - just wrapped in a candy striped bag, secured with washi tape.
Colourful Spotty Washi Tape
£2.60 was £3.25 save £0.65
20% Off Selected Items
Save 20% on all items excluding advent calendars.
Offer ends: 23:59 on 28 Nov 2022