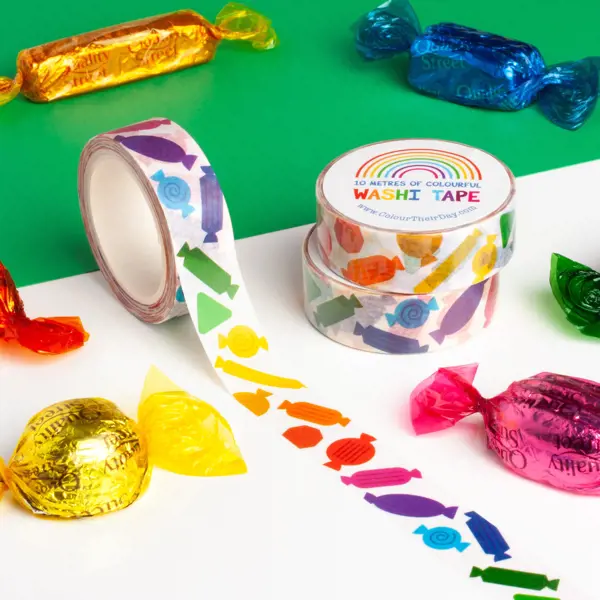 This Christmas sweets washi tape makes a beautiful festive washi tape and colourful gift wrapping tape too! It's a really vibrant decorative tape which can be used all year round! This Christmassy tape is perfect for wrapping presents, decorating Christmas cards or envelopes, festive scrapbooking or bullet journaling.

The washi tape is 15mm wide and 10 metres long. It is an easy-to-tear low tack decorative tape, very slightly transparent and also recyclable. This single roll of washi tape is supplied shrink-wrapped, with a sticker on top - to protect the tape until you use it!
Christmas Sweets Washi Tape
£2.60 was £3.25 save £0.65
20% Off Selected Items
Save 20% on all items excluding advent calendars.
Offer ends: 23:59 on 28 Nov 2022